Jomar Wraps offers 3M Only Paint Protection Films that protects your car from scratches.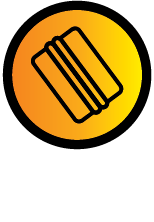 3M Pro Shop Dealer in Phoenix

3M's clear paint protection film are designed to protect your car against the elements and are professionally applied by a paint protection film installer. Scotchgard paint protection film pro series clear and matte films are backed by a 10 year warranty. Clear bra protects against rock chips and keeps your car looking newer longer.
Protect your car against chips, scratches, stains and the elements with 3M clear bra.
All 3M clear bra and a colored Matte comes with a 10-Year Warranty. 
Scotchgard Paint Protection Film Pro Series Matte offers:
A beautiful satin matte finish, matching most factory matte paints
Turns a gloss paint to satin matte finish
Available in full car wrap or in customized parts
Unrivaled scratch and stain resistance
Self-healing technology, which makes most scratches disappear 
Tough, durable and maintenance free
Backed by a ten year warranty
Paint Protection Film | Clear Bra Benefits
Use 3M paint protection film on your car to protect the paint from rocks, bugs, stones, sand, harsh weather, keys, salt, rings and other elements. There's a 100% chance something will wreck the paint on your new car. Our clear bra tirelessly protects your paint, even when you can't.
Get it professionally applied by a 3M paint protection film installer to high-impact, vulnerable areas of your car.
Scotchgard Paint Protection Film Pro Series (also known as clear bra) offers:​
Clear car paint protection
Unrivaled scratch and stain resistance
Custom designed clear bra patterns to fit your vehicle
Self-healing technology, which makes most scratches disappear
Tough, durable and maintenance free
Backed by a ten year warranty
We are good at what we do