Custom Car Wrap & Commercial Car Wrap in Phoenix Metro
3M Partial Wrap
Starting at
$1,495
– Partial Sides/Rear
– Contour Cut
– Design Proof/Revisions
3M Half Wrap
starting at
$2,295
– Half Wrap on Sides
– Full Rear
– Design Proof/Revisions
3M 3/4 Wrap
starting at
$3,095
– 3/4 Wrap on Sides
– Full Rear
– Design Proof/Revisions
3M Full Wrap
starting at
$3,995
– Full Sides/Rear/Hood
– Roof Brow
– Design Proof/Revisions
3M Full Bus Wrap
starting at
$9,995
– Full Sides/Rear/Hood
– Roof Brow
– Design Proof/Revisions
3M Window Tint
starting at
$295
– Full Sides/Rear Windows
– Removal Included
– Lifetime Warranty
3M PPF (Paint Protection Film)
starting at
$1,595
– Full Coverage
– Partial Coverage
– Computer Cut Patterns
We can start you in any 3M car wrap service stage, depending on your requirements.
From idea to execution with 20+ years of experience
Marketing, consultation, printing, install and removal, we have them all.
Marketing Consultation is important to us and will help your company grow! Everything from demographics to the full purpose of your advertisement campaign. Who will be your target? What are you promoting? Length of promotion? Etc.
These and many other questions will be asked to determine the best approach to catching the public eye.
Using 3M/hp inks, Eco-Solvent and U/V light curing technology, we can virtually print on any media for any application. Roll-to-Roll and Flatbed capabilities. Large Format and Grand Format Printing is available for BIG scale projects, from a billboard to a sky scraper building wrap. Any print, any size Imaginable!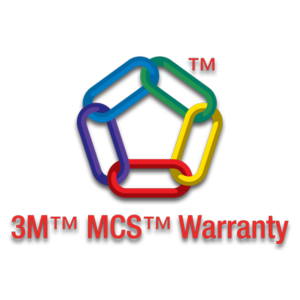 Our Installation Service is a tight knit crew with some of the best, hardest-working installers in the world with many certifications and years of experience. We only use premium products to ensure quality and receive the full warranty under manufacturing specifications.
We also offer Wrap Training Classes hosted by 3M Authorized Trainer Jose Luis Martinez. Check out our schedule and reserve your seat today!
Existing business or a new business. Jomar Wraps provides an ideal strategic approach in your brand development. We can develop a company logo, environmental signage, building graphics, interior architectural graphics, vehicle/fleet graphics, flyers, pamphlets, business cards, apparel, and much more.
Our Award-Winning Design Team is well-versed in industry design software and can design anything.
Creative drafting, sketches, and brainstorming is how we start a great design. We are experts in new or modified Logo Creation and Branding Suitability.
Adobe Certified since 2014.
Production Design lays out your design to an application. Here we determine the type of media being used, scale graphics to size, and adjust seams to conform with artwork. We Contour Cut files for plotting, cutting, routing, printing, installing, etc. and set up repetitive files and massive print jobs.
Lamination is a protective solution to a printed graphic film. Heating, outgassing, and U/V light curing sometimes is not enough when protecting your prints. While for short term applications lamination can be ignored, long term applications require a protectant from U/V lights, scratches, and other abrasions. A film or liquid form of lamination can be applied directly to the print with an array of different finishes.
Computer Cut is our fastest growing service we offer. Here we use state of the Art Technology with vinyl contour cutting plotter and CNC Table i-cut routing. CNC Router has an X-Y-Z axis and can cut anything from vinyl to wood. Any three dimensional graphic is achievable.
Our finishing services handle everything and prepare it for the next stage in our services line, including grommeting banners, stretching a canvas on to a frame, and cutting panels for a vehicle wrap.
Your order is reviewed with quality control inspection before packaging. We use state-of-the-art parcel service software and hardware to register, label, weigh, wrap, and protect products with cushions, custom box, and/or custom crate for delivery.
We include free delivery within a thirty mile radius on all orders. Orders exceeding this radius can be sent via parcel service providers.
Every graphic (if not permanent or a masterpiece) has a beginning and an end. All of Jomar Wraps Installation purchases include removals within the warrantied time frame. If not a Jomar Wraps Product, charges will apply.